Planning is the foundation for all successful projects, construction or otherwise. At Garanco, Inc., we employ the latest construction design technology and the most creatively experienced professionals. We take design to a new level.
Often the most effective way to create a new look is through renovation. Remodeling can also be less costly than a new building. Garanco, Inc. provides comprehensive and innovative renovation that is perfect for almost any space
Design & Build Services
Commercial Building
Renovation & Remodeling
Innovation and expertise are key ingredients for us. We mix a consistent blend of field and in-house work to ensure all project needs are met. Whether dealing with a major LEED project or breaking ground on a Green building, our construction teams pull through.
Since our founding in 1995, GARANCO of Pilot Mountain, North Carolina has built a solid reputation as a premier construction provider. Licensed in North Carolina, South Carolina, Virginia and West Virginia, GARANCO is committed to providing a full range of construction services to a variety of clients.
To receive information about GARANCO, or completed projects - please contact us. We can build the type of facility you want! Teamwork can produce your projects on budget and on schedule.
Please visit our job portfolio page to see completed projects as well as projects in process.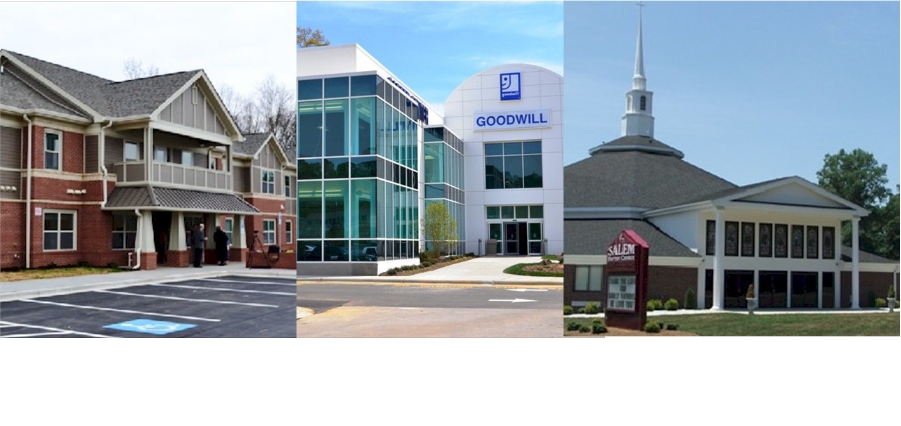 BRINGING CREATIVITY TO THE DESIGN TABLE
Garanco, Inc. is a Pilot Mountain based general contracting agency, dedicated to providing exceptional building and design services.

Focusing on custom design and renovation of commerical properties, Garanco, Inc. is skilled with a full range of construction styles and services.